Breakfast with The Bunny & Easter Egg Hunt!
Easter Egg Hunt & Breakfast with The Bunny!
Saturday 4.20.19
Get your Easter baskets and cameras ready! The Greater Georgetown Chamber of Commerce, partnering with Mulligan's Pointe, is proud to announce the return of their much-loved annual Easter Egg Hunt for its 19th year!
Scheduled for Saturday, April 20th, the family friendly event will be held at Mulligan's Pointe located at 22426 Sussex Pines Road, Georgetown, and feature games, face painting, a moon bounce, and more than 5,000 eggs filled with candy & special prizes. 
The cost for entry to all games, face painting, moon bounce and more will be $5 per child and runs from 10AM-1PM.
The FREE Easter Egg Hunt will have 3 age divisions – ages 3-5; ages 6-9; ages 10-12 – and will begin promptly at 12PM.
---
This year's event will see the return of our popular "Breakfast with the Bunny" – a buffet breakfast from 9AM – 11AM with the Easter Bunny available for pictures. The breakfast will cost $9.99 for adults, $4.99 for children 3-10, and children 2 & under will be free.
Reservations are highly encouraged and can be made by or emailing events@mulliganspointe.com 
Seating Is Limited and Reservations are Required.
Breakfast with The Bunny Reservations
302-856-6283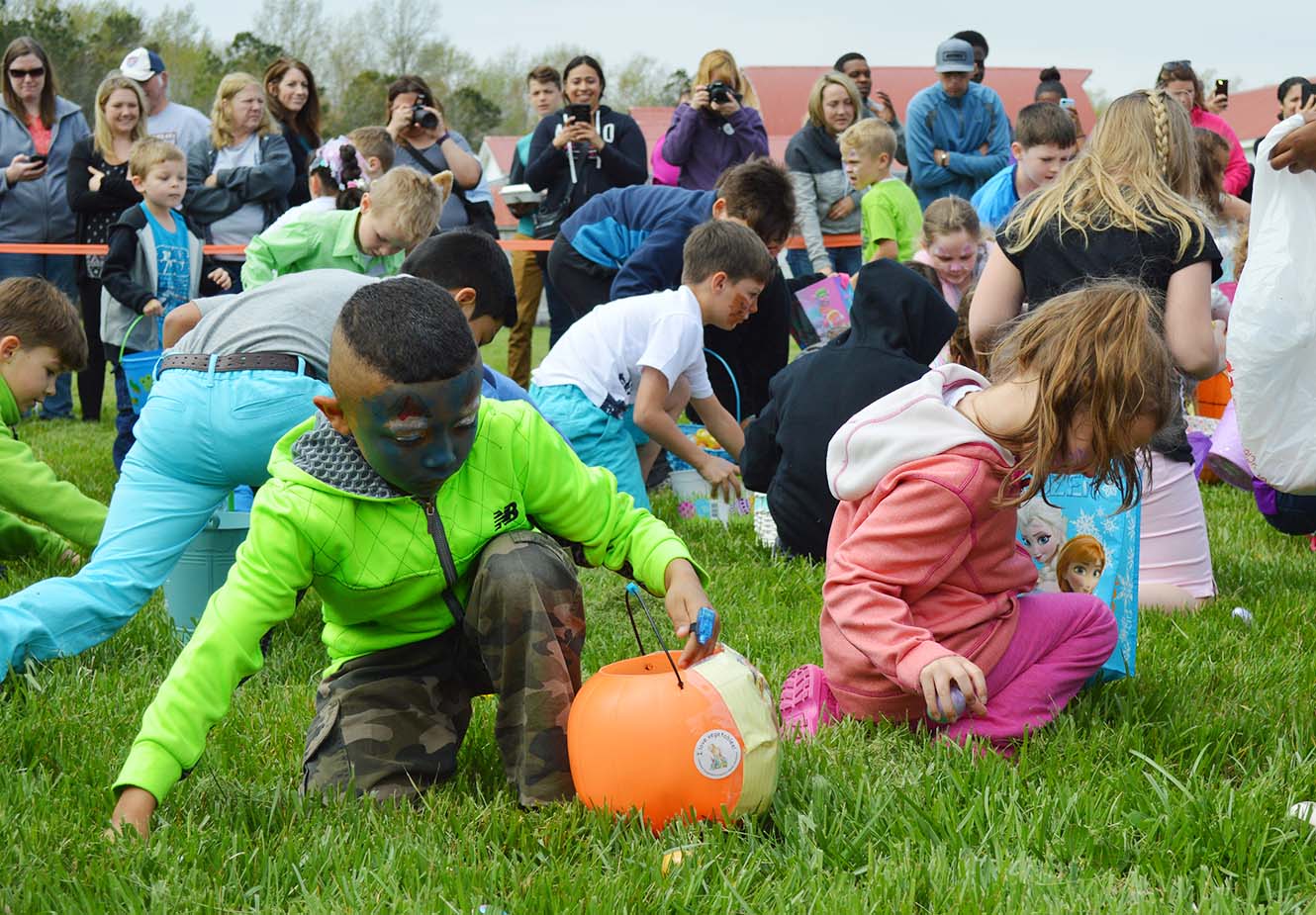 Easter Egg Hunt Contact Information
302-856-1544
www.georgetowncoc.com
Look for our coloring contest in the Sussex Post!
For more information, go to www.georgetowncoc.com or call 302-856-1544
---
---
Event Date:
Sat, 04/20/2019 -

9:00am

to

1:00pm
Event Location:
22426 Sussex Pines Rd Georgetown Delaware 19947
Address:
Georgetown
Delaware
19947