Memorial Day Done Right at The Pointe!
Fun & Affordable All Weekend
Come out to Mulligan's Pointe this weekend for Live Music, Drinks, Food, and Fun. This weekend we will be hosting a variety of performers such as the Federal Street Band, Sara Ann, and more!
Friday Night Double Feature
Our memorable weekend kicks off on Friday night with a double feature! The first people on the books for the weekend is Everett Spells and the Hannah Spelled Backwards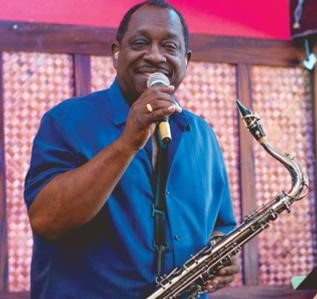 Friday May 24th, starting at 5pm!
Everett specializes in playing the right stuff at the right time and if you enjoy jazz or slow rock come by Mulligan's for a show to remember!
---
The second show on Friday starts up at 7pm!
The music duo of Hannah Cassidy and Mike Perfetti are here ready to keep the party going at The Pointe! Playing your favorite modern and classic rock jams with an acoustic twist. You can expect to hear tunes from Guns n' Roses, Foster the People and Kenny Loggins!
---
Saturday's Country Patio Party!
Federal Street Band
The Federal Street Band is coming to party on Saturday night at 7pm!
Federal Street is shaking things up with a variety of different genres including country tunes, classic rock, and even a few modern pop songs! If you're looking for a night of fun & dancing, The Pointe is the place to be!
---
Sunday May 26th, Line Dancing with Marian Fetheroff at 6pm!
Round up your friends, family & dancing shoes for a Sunday of line dancing! The session is open to all dancers; beginners, intermediate & experts!
Plus, don't forget! Karaoke starts at 3PM on Sundays, tune up those vocal cords before steppin' onto the dance floor/

---
Join rising star Sara Ann Garrison for a happy hour filled with music starting at 3PM!
Sara Ann will bring her Nashville flare to the mic along with self composed songs and a few country rock jams when she performs on Monday! Be on The Lookout For Memorial Day Picnic specials featuring burgers, hotdogs, ribs & more BBQ favorites!
---
MULLIGAN'S POINTE, 22426 SUSSEX PINES ROAD, GEORGETOWN, DE, 19947
 Call: 302-856-6283 or Email: Events@mulliganspointe.com
Event Location:
22426 Sussex Pines Rd Georgetown Delaware 19947
Address:
Georgetown
Delaware
19947