Tasty Brews, Sweet Tunes for Rocktoberfest Music Marathon Weekend!
ROCKTOBERFEST WEEKEND
Friday, October 18th - Saturday, October 19th
Sweet tunes, tasty brews & delicious food is what Rocktoberfest Weekend is all about here at Mulligan's Pointe! In celebration of Oktoberfest weekend & our  Annual Bourbon & Beer Fall Open, we have put together a Weekend Full of More Music!
Friday Night Dinner & Dance with Junior & Chatty playing all your favorites old & new!
Saturday Music Marathon featuring a total of FIVE of your favorite performers, including a special rendition of the National Anthem from the great Shotgun Willie and a Saturday night Shindig with The PK's!
LET'S GET ROCKIN'!
---
FRIDAY NIGHT KICK-OFF PARTY
Junior & Chatty




Classic Rock & Pop | Starting at 7p



Junior Wilson & Chad Cooper a.k.a Junior & Chatty are here to kick off the Oktoberfest Weekend with a Friday night pre-game party! Giant smiles & fantastic music from the 50's to the 90's is what you'll be seeing and hearing throughout the night, including tunes like "Africa" by the famous band Toto, "New Kid in Town" & "Hotel California" from The Eagles & even some dance hits like "Green Onions" by Booker T. & The MGs!
---
Shotgun Willie




Outlaw Country | 10am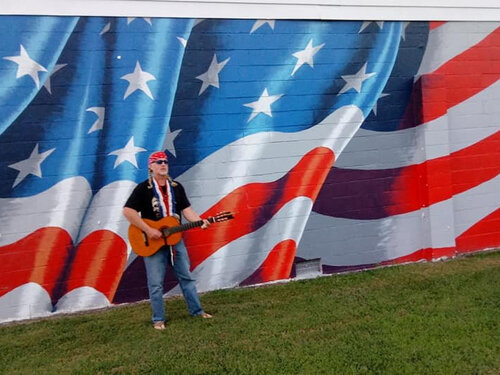 The one & only Shotgun Willie is here to set our Bourbon & Beer Fall Open into motion with a special rendition of the National Anthem just before the Shotgun Start. Afterwards Willie will be sticking around performing a variety of Willie Nelson tunes and a few other country hits during a brunch jam session!
_____________________________________________
Bobby Lee Jones & The Duke




Country & Southern Rock | Starting at 12p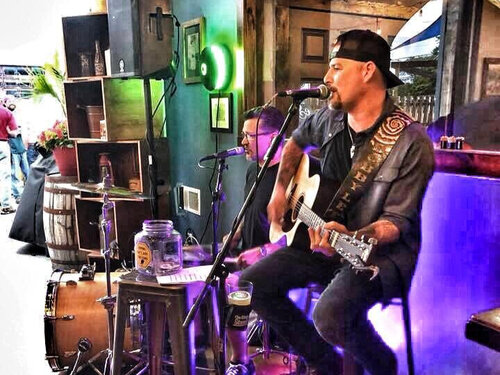 Keeping the Saturday music marathon rolling is the country duo of Bobby Lee Jones & The Duke! Also known for performances with the Federal Street Band, Bobby Lee & The Duke have been in the music business for years and have perfected the sounds of modern & classic country hits from all of your favorite artists like Keith Urban, Toby Keith & more!
_____________________________________________
Al Frantic Solo




Oldies, Pop & Classic Rock | Starting at 3p
Love the Oldies, Pop & Classic Rock | Starting at 3p
Did someone say weekend happy hour? Al Frantic is joining us to celebrate a special Rocktoberfest happy hour strumming and singing familiar tunes for the 70's, 80's & 90's. Along with a few of his favorites from today's hits!
_____________________________________________
Captain Mike




Acoustic Rock & Radio Favorites | Starting at 5p
Work like a Captain and play like a pirate when Captain Mike comes to the Pointe, providing us with some acoustic country & rock jams through dinner & drinks!
_____________________________________________
The PK's
Classic Rock Party
The PK's are here to cap off our Rocktoberfest Weekend with a Saturday night shindig! This group of six is the life of the party when they get to playing! Led by local singer Hannah Cassidy, play a mix of top songs from the past and current generations. It was at an Old Dominion concert that The PK's began to form, time and patience has brought them all together.
They are here and ready to get the party going!
---
MULLIGAN'S POINTE, 22426 SUSSEX PINES ROAD, GEORGETOWN, DE, 19947
 Call: 302-856-6283 or Email: Events@mulliganspointe.com
Event Date:
Sat, 10/19/2019 - 10:00am
Event Location:
22426 Sussex Pines Rd Georgetown Delaware 19947
Address:
Georgetown
Delaware
19947