Our team specializes in Sussex County, Delaware real estate in Lewes, Rehoboth Beach, & Dewey Beach. Contact us today at (302) 645-2207 (office) or carrielingoteam@jacklingo.com!  
Local.  Born in Delaware, raised in Sussex County, and educated at Cape Henlopen High School, Carrie Lingo has chosen to permanently settle in the only place she has ever wanted to live and raise her children: Rehoboth Beach, Delaware. She will use her extensive local knowledge as well as her love of the culture and people of Sussex County to help you discover your perfect dream home.

Leader.  Carrie leads a vibrant and innovative real estate team consisting of herself, Murray Padgett (her husband), Merritt Cooch, Shawn McDonnell, Jessica Shomper, Samantha Broadhurst, Jamie Romano, and Ian Lawrence. As captain of a state championship field hockey team at Cape Henlopen High School, two NCAA championship teams at the University of North Carolina - Chapel Hill, and the US National Field Hockey team (representing the United States in multiple World Cup tournaments, the Pan American games, and the 2008 Beijing Olympics), Carrie has consistently used her drive and commitment to achieve success for herself and to facilitate success for her teammates.

Well-Rounded.  In addition to her career at Jack Lingo, REALTOR®, Carrie sits on the boards of Delaware Wild Lands, Artisans' Bank, the Greater Lewes Foundation, and the Youth and Education Committee of Ducks Unlimited. She also serves as state treasurer for Ducks Unlimited and regularly volunteers her time as a member of the fundraising committee for the Rehoboth Beach Volunteer Fire Department. Never forgetting the roots of her field hockey career, she additionally serves as a volunteer coach for the Cape Henlopen High School field hockey team. As your agent at Jack Lingo, REALTOR®, Carrie will use her vast skills and life experiences to work on your behalf as you seek out your perfect home.
Samantha Broadhurst is a native of Southern Delaware with over 300 years of family history in Lewes and Rehoboth Beach. She graduated from Cape Henlopen High School, where she was a part of seven state championship sports teams. After high school, she attended the University of Delaware, where she studied economics and played club field hockey.

Sam's love for Lewes and Rehoboth Beach derives from a rich family history which reaches back not only to the second mayor of the City of Rehoboth Beach but also to those brave mariners who spent decades piloting ships along the Delaware Bay. Samantha's legacy in the area has given her a unique love and passion for her community. As a REALTOR® on the Carrie Lingo Team, she uses her exceptional knowledge and enthusiasm for Southern Delaware to give clients the best possible experience when buying or selling their homes!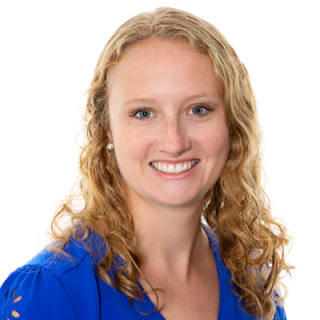 C: 302-562-7954
O: 302-645-2207
merritt@jacklingo.com
Merritt is a native Delawarean with a long-standing family history in the First State. She earned her bachelor's degree in health behavior science from the University of Delaware, and she also has a background working in property management in the Rehoboth Beach area. Originally from New Castle, Delaware, Merritt now lives in Rehoboth Beach with her husband, Shawn McDonnell, and their four dogs. She has been a member of the Carrie Lingo Team with Jack Lingo, REALTOR® since 2016. Merritt is a licensed real estate agent in Delaware and is a member of the Sussex County Association of REALTORS®, the Delaware Association of REALTORS®, and the National Association of REALTORS®.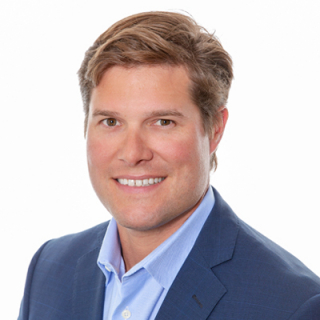 C: 302-542-5973
O: 302-645-2207
murray@jacklingo.com
Born and raised in Greenville, South Carolina, Murray now feels right at home in Sussex County, Delaware. His passions for the outdoors and for wildlife initially led him to the University of Montana. Afterwards, he moved to California and served in the U.S. Navy. His love for the outdoors has taught him not only to give back to the environment but also to serve his local community. His enthusiasm served him well as a REALTOR® in South Carolina, where he focused on sales, rentals, and agricultural improvements. In Delaware, he has been actively involved with both QDMA and Ducks Unlimited. He brings a wide variety of skills and passions to the Carrie Lingo Team, led by his wife, Carrie Lingo. Murray and Carrie work as a team not only in the office but also at home, where they have two young sons and a pair of Labrador Retrievers.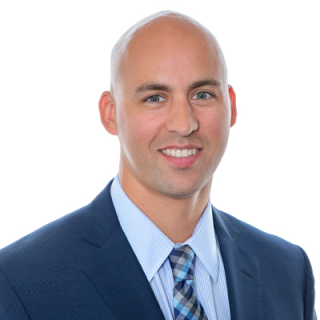 C: 302-542-8591
shawn@jacklingo.com
Born and raised in Philadelphia, Shawn has now taken to Sussex County, Delaware's busy summer season and more relaxed, quiet winters. His love for Southern Delaware began when his parents bought a home in the area 15 years ago. After graduating from Rutgers University, he moved to Rehoboth Beach to live the coastal life on a full-time basis. He and his father began a Delaware home restoration company in order to utilize their passions for history and carpentry, and they successfully restored numerous historic homes throughout the state. When his father decided it was time to retire, Shawn jumped at the opportunity to join his wife, Merritt Cooch, as a REALTOR® on the Carrie Lingo Team.

With his deep knowledge of home construction and fervent love for the area, Shawn works to grow the great communities of Sussex County, Delaware as well as share with others the amazing place which he now calls home. In his free time, Shawn enjoys spending time with his wife and their four lovely dogs. He is a very active member of his community, volunteering at both local animal shelters and dog rescue organizations. His dream is to open an animal sanctuary in Southern Delaware in order to provide a loving and safe home to those animals that need it most.
Jessica Berl grew up in York, PA. After visiting the area in 2008, she decided to make Coastal Delaware her home. She worked for Jack Lingo, REALTOR® for 9 years as an administrative assistant in the Rehoboth Beach office. By working closely with both the sales and the rental departments, she gained valuable experience in multiple aspects of the real estate business. In 2016, she earned her real estate license and joined the Carrie Lingo Team. She was very excited to take the next step in her career. In her free time, she enjoys working out at the gym as well as spending time with her family and friends.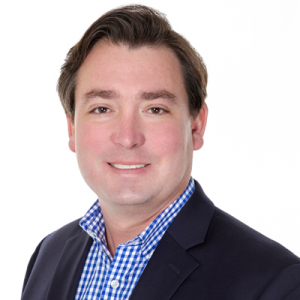 C: 410-205-0184
Riess@jacklingo.com
Riess Livaudais was born and raised in New Orleans, with family roots in the area going back to the mid-1700s. He grew up sailing at the Southern Yacht Club as well as fishing and duck hunting at the Tally Ho Club (the oldest such club in the country). After studying at the University of New Orleans, he taught sailing to children and teenagers. He then worked in the insurance business until Hurricane Katrina hit in August 2005. Following the devastation to his hometown and beloved Mississippi Gulf Coast, Riess threw caution to the wind and moved to Annapolis, Maryland to follow his lifelong love of and passion for competitive sailing. Shortly after moving to Annapolis, he met his husband, Brooks, while working for a sailing supplier in sales & customer service. His passion for real estate drove him to pursue a career as a REALTOR® in 2008. He began his career in the Baltimore, Annapolis, and Maryland Eastern Shore areas, specializing in historic homes.
In the past, Riess has been involved with fundraising and has served on the regatta committee for the Louisiana and Maryland chapters of the Leukemia and Lymphoma Society. He has chaired the event twice. He's also served as regatta chairman for numerous local and national championship events at Southern Yacht Club, where he is a fourth-generation member.
Riess's husband, Brooks, has been coming to Rehoboth Beach his entire life. He and Riess first visited together in Summer 2008 and subsequently spent every weekend with friends in Henlopen Acres. Riess fell in love with Rehoboth Beach immediately. Shortly thereafter, they purchased their first cottage in Broadkill Beach, which they outgrew rather quickly. Riess obtained his Delaware real estate license in 2012. They sold their historic home in Baltimore and purchased their full-time residence on the Rehoboth Beach Yacht & Country Club golf course in 2017. They also own a condo on the harbor in Baltimore, where Brooks has a dental practice.
Riess loves helping buyers find their perfect property, whether it's a beach getaway, full-time, investment, or retirement home. His clients have always ended up becoming close friends with whom he and Brooks socialize frequently. He enjoys home renovation projects and has undertaken several over the years. He has designed and constructed these renovations himself. He also loves volunteering his time for good causes.
Riess and Brooks have an English springer spaniel, Roux, who is spoiled rotten. They are active members of the Rehoboth Beach Country Club and play tennis. They may learn to enjoy golf one day, since they live on the course. In his downtime, Riess enjoys going to the beach with friends, boating in the area's picturesque inland waterways, or dining out and supporting the area's many amazing local restaurants. Riess and Brooks know almost all the local restaurant owners.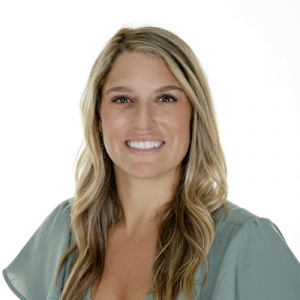 Born and raised in Delaware, Chelsea graduated from the University of Delaware and is a proud Blue Hen. After living in both New York City and Annapolis, MD, she eventually decided to set down roots where she had her first job at age 14—Rehoboth Beach.
Chelsea's family has a long legacy of serving our area. Indeed, her grandfather, John "Jack" Allen worked as Sussex County's Planning & Zoning Commissioner for more than 35 years. She has a deep-seated passion for the local real estate market and prides herself on providing personalized, professional, and enthusiastic service to both buyers and sellers.
In her spare time, Chelsea enjoys surf fishing on the beach with her husband, biking around downtown Rehoboth Beach, spending time at the boardwalk eating ice cream, coaching youth lacrosse, or volunteering at a local homeless shelter.
View our Recent Posts:
There is no content in this group.