Cape Gazette with friends in Ireland for 50th birthday celebration
John & Beth Caruso, residents of Dewey Beach and New York and Juli & Bob Mills, residents of Rehoboth Beach, recently traveled to Ireland to celebrate Juli's 50th Birthday.
The four started their trip in Dublin then drove to Killarney where they visited the Ring of Kerry; here they are pictured overlooking the Kerry Cliffs.
The two couples finished their trip by spending their last night in the majestic Dromoland Castle. Along the way, they visited many pubs and got to know the locals, thanks to their driver & guide Kieran Doherty who is a resident of Dublin.
Sláinte (commonly used as a drinking toast in Ireland), Juli, on a terrific way to celebrate your birthday!
The Traveler Series is sponsored by
Bob & Cathy Cardaneo
302-945-4620
rcardaneo@CruiseOne.com
www.CruiseWithBob.com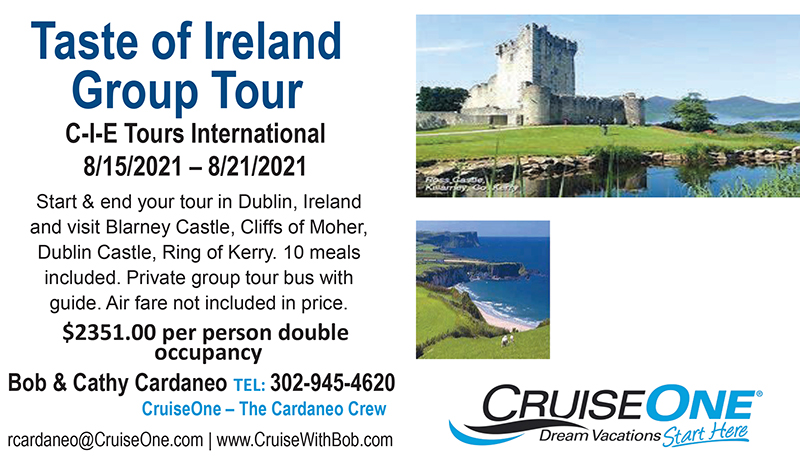 Show fellow Cape Gazette readers just how wide a territory their newspaper covers! Carry your Cape Gazette on your travels. Email jamie@capegazette.com a photo and description - don't forget names!