Enjoying blues, jazz & BBQ in Memphis with the Cape Gazette
Donna Brown and her husband, Stephen Ridgway of the Rehoboth Beach area took their Cape Gazette along while vacationing in Memphis, Tennessee.
They enjoyed the iconic Beale Street, listening to live blues and jazz music, eating world-famous barbecue and learning about the history of the civil rights movement.
Beale Street is located in downtown Memphis and runs from Riverside Drive along the Mississippi River. It was originally known as Beale Avenue and created by entrepreneur Robertson Topp who named it for a forgotten military hero in 1841.
The Traveler Series is sponsored by
Bob & Cathy Cardaneo
302-945-4620
rcardaneo@CruiseOne.com
www.CruiseWithBob.com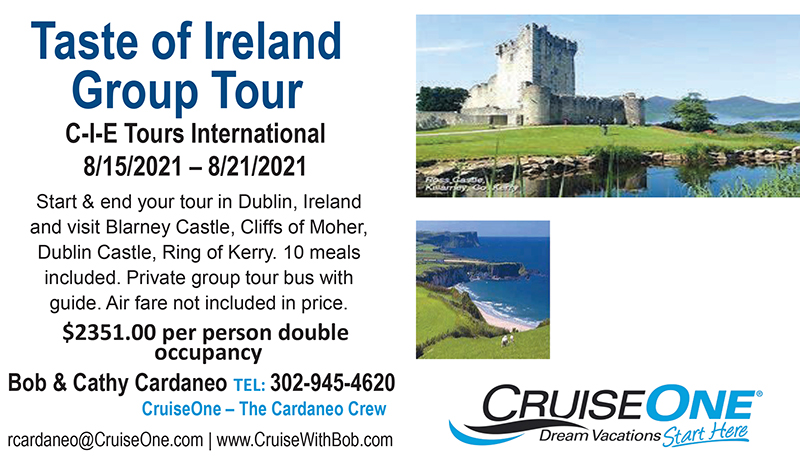 Show fellow Cape Gazette readers just how wide a territory their newspaper covers! Carry your Cape Gazette on your travels. Email jamie@capegazette.com a photo and description - don't forget names!