Visiting Victoria Falls Hotel while on an African safari adventure
In January, this fine group of Cape Gazette readers traveled to Africa for a 14-day African safari adventure. Here they are pictured at the Victoria Falls Hotel. The hotel, built by the British in 1904, was originally conceived as accommodation for workers on the Cape-to-Cairo railway and today is known as a 5-star hotel. It is in a prime location overlooking Victoria Falls, Zimbabwe, an acclaimed Natural Wonder of the World.
Pictured from (l-r) are Mike Gagnon, Susan Shoemaker, John Plum, Kimberly Plum, Kath Gagnon and Guy Shoemaker.
The Traveler Series is sponsored by
Bob & Cathy Cardaneo
302-945-4620
rcardaneo@CruiseOne.com
www.CruiseWithBob.com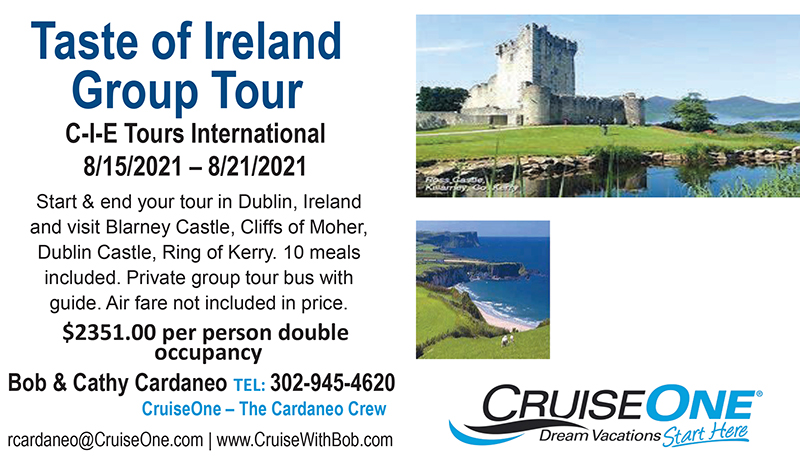 Show fellow Cape Gazette readers just how wide a territory their newspaper covers! Carry your Cape Gazette on your travels. Email jamie@capegazette.com a photo and description - don't forget names!