Love 4 Local Market Fair & Music Open House | 215.20 Georgetown
Love 4 Local
Saturday February 15, 2020 
❤ by locals for locals ❤
---
Love Local Music & Crafts Open House is Free!
Memorable days almost always include food, music, friends & fun! So join us at Mulligan's

L4L

(Love For Local) Open House & enjoy local craft vendors and an all day Music Marathon introducing you to local musicians, plus a silent auction, prizes and more! Come on by 2/15/20 and let us show you around!
Want to Join The Fun? All Vendors Welcome!
Email Your Info to events@mulliganspoingte.com to request a spot.
---
Follow The Music For More Locals & More Fun! Tunes Kick off at 12pm!
Shotgun Willie. Dev Martel. Scott Dinolfi. Catch the Drift Duo. DJ Mike Karaoke .Open Mic 3-6p
End the Day with a Dance Party
Fuzzbox Piranha Takes The Stage at 7pm for a Rock n Roll Concert!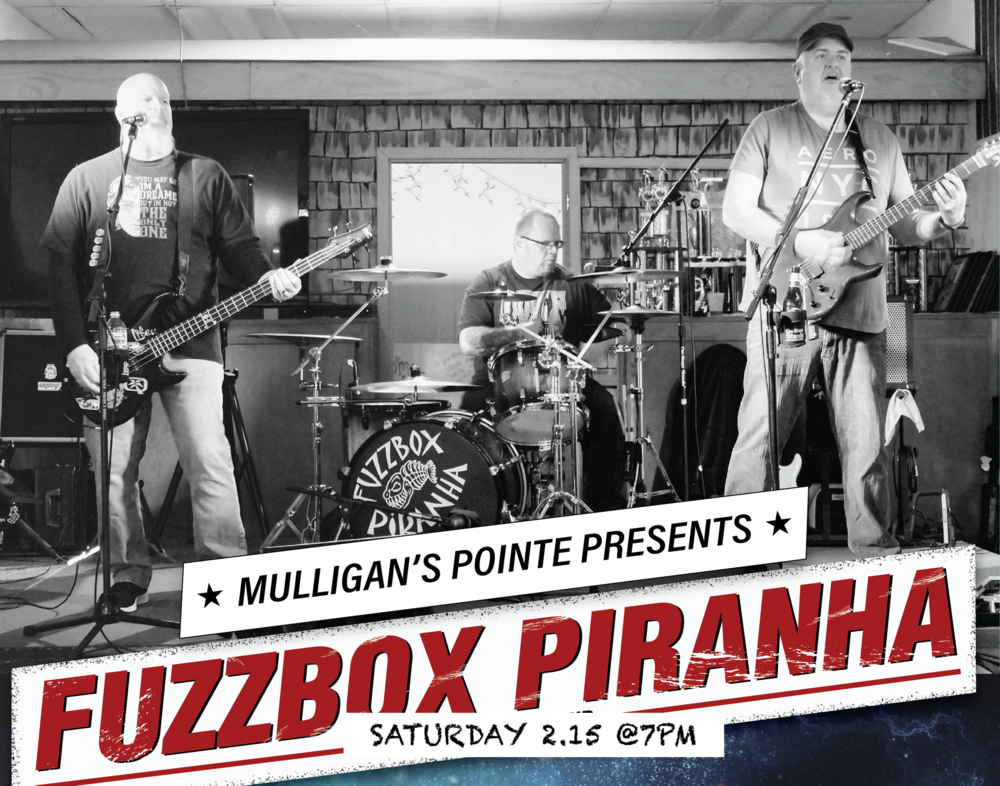 Local But Not Feeling The Music Local Love? Join Us for Open Mic from 3-6p! The Stage is Open for All Singers, Songwriters & Musicians!
---
Show The Love for Local > Follow The Crafts & More 
L4L OPEN HOUSE 1-6p
Life Expressions Get Your crafty side Out for make & Take a Sign! It's fun, easy & affordable!
Cbd All Natural Health Offers nutritional sprays, mantra essential oils and the world's purest CBD oil.
Carrie Sue's CupCakery. taste these unique and handcrafted cupcakes, cakes & sweet treats.
Thirty-one Gifts Give yourself or your home a fresh start in 2020! Thirty-One products are affordable & stylish, featuring trend-now prints, patterns and colors!
Closet 410 spoil yourself with perfume and cologne scented fragrance oils, bath bombs & bubble baths.
Shore Sweet Treats Gourmet Nuts & Snacks! Grab a sample of Crabby or Cinnamon Sugar Flavored almonds, cashews, peanuts, pecans or walnuts! Plus some spicy mixes and more sweet goodies!
Shore Snaps & Gifts Will warm you up with Fozzy Socks and looking good with one of a kind snap jewelry!
Young Living Essentials Inspire wellness, purpose, and abundance by distilling nature's greatest gifts into pure essential oils!
TheCraftyB Decorate your home or add some flare to your wardrobe with some adorable new designs!
What a Gem Shell Designs Seashell inspired jewelry, gems & artwork for all the beachlovers!
CTCollectibles Add some excitement to any room in your home with some new fabric accented home decor!
Tupperware Get your house in order with this home product line that includes preparation, storage, and serving products for the kitchen and home.
Paparazzi Fabulous fun jewelry that won't break the bank!
Sand Hill Soap Co These all natural handcrafted soaps and bath products will have your skin feeling refreshed!
Patone's Crafts Specializing in homemade wreaths, signs & refurbished furniture you'll fall in love with!
Pamela Montague Photography Coastal landscape photography and sand scripts
Shuckin' Awesome Designs Oyster shell mirrors, lamps, and cottage decor
Ritzy Rootz Fashionable Women's clothing boutique
You Got Framed Refurbished photo & art frames
MaryKay Skin care, makeup, & fragrances for women, men & children
Simply Susan's Fingers & Toes 100% Nail polish strips, no tools needed
Matz's Wood-N-Art Handcrafted wooden jewelry, pins & earrings
Paint & Create with Heather Make & Take terrariums, paintings & crafts
Pampered Chef Cooking & Baking gadgets, tools & accessories for your kitchen
Tutu's & Princess Crowns Accessories for every princess
Megan Hudson's Hair Bows Homemade Hair bows & accessories
Have something fun to bring to a table? Join the fun! Contact Us Today!
---
22426 SUSSEX PINES ROAD, GEORGETOWN, DE, 19947
 Call: 302-856-6283  Events@mulliganspointe.com
Event Date:
Sat, 02/15/2020 - 12:00pm
Event Location:
22426 Sussex Pines Rd Georgetown Delaware 19947