The Cape Gazette reels in big rockfish near Kent Point
 When the cooler weather arrives in the Fall, so do the rockfish. Fall is primetime in the region for catching these delicious big boys. In October, this eager group left out of Kent Point aboard the Recoil in hopes of catching tons of rockfish.  
 Shown here is Mike Pappafotis of Maryland getting a little break in the action while reading the weekly fishing report in the Cape Gazette and the Gazette's very own Kathy McGinty showing off her big catch that was 29 ½ inches long. 
The Traveler Series is sponsored by
Bob & Cathy Cardaneo
302-945-4620
rcardaneo@CruiseOne.com
www.CruiseWithBob.com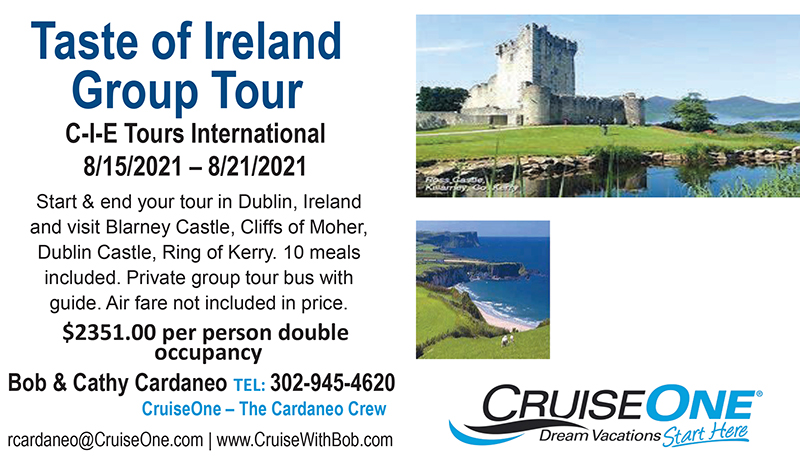 Show fellow Cape Gazette readers just how wide a territory their newspaper covers! Carry your Cape Gazette on your travels. Email jamie@capegazette.com a photo and description - don't forget names!