Enjoying Lefty's Summer Drive-In with the Cape Gazette
Last Friday, Alex & Stacy Hannah ventured out to Lefty's Alley & Eats to see what all the new hype in town was about.
The weather was perfect for watching "Animal House" at the only drive-in in Delaware.
While at the drive-in, they snacked on some amazing food and even had a chance to catch up on the latest edition of the Cape Gazette before the movie started.
Everyone should check out Lefty's Summer Drive-In. It's a great place to enjoy the great outdoors and watch some pretty good movies, all while maintaining social distancing!
The Traveler Series is sponsored by
Bob & Cathy Cardaneo
302-945-4620
rcardaneo@CruiseOne.com
www.CruiseWithBob.com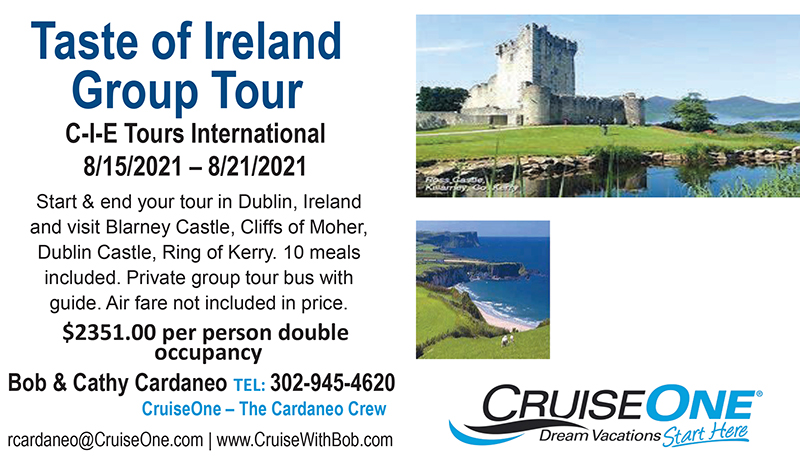 Show fellow Cape Gazette readers just how wide a territory their newspaper covers! Carry your Cape Gazette on your travels. Email jamie@capegazette.com a photo and description - don't forget names!