The Gazette attends summer choir training course
This group of parishioners from St. Peter's Episcopal Church in Lewes joined Minister of Music TJ Thomas to take part in the RSCM King's College Course at St. Stephen's Pro-Cathedral in Wilkes-Barre, Pennsylvania. The course, largest of its kind in North America, attracts more than 150 singers of all ages from 10 years and up. Dorms, dining facilities, a chapel and rehearsal spaces were provided at King's College and the choral services and concerts were at St. Stephen's Pro-Cathedral. Everyone enjoyed making music, prayer and fellowship.
The Traveler Series is sponsored by
Bob & Cathy Cardaneo
302-945-4620
rcardaneo@CruiseOne.com
www.CruiseWithBob.com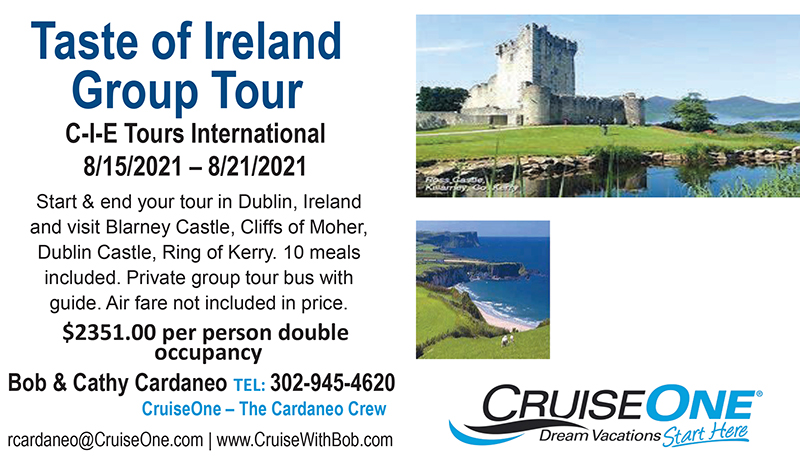 Show fellow Cape Gazette readers just how wide a territory their newspaper covers! Carry your Cape Gazette on your travels. Email jamie@capegazette.com a photo and description - don't forget names!