The Gazette attends Celtic Showcase in Dublin, Ireland
Kim and Shelley Moore, Eugenia Sparks and Don Harris recently traveled to Ireland and attended the Celtic Showcase to purchase homemade Irish products for the Irish Rose shop in Milford, Delaware. They also enjoyed touring the city of Dublin, Newgrange prehistoric monument, Trinity College and seeing the Book of Kells.
Pictured from (l-r) are Kim, Shelley, Ireland's Minister for Business Enterprise and Innovation, Heather Humphreys (holding the Cape Gazette), Eugenia and Don.
The Traveler Series is sponsored by
Bob & Cathy Cardaneo
302-945-4620
rcardaneo@CruiseOne.com
www.CruiseWithBob.com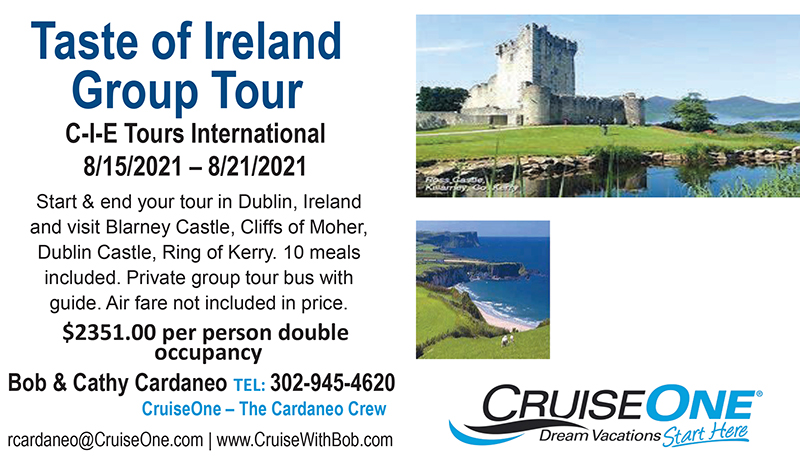 Show fellow Cape Gazette readers just how wide a territory their newspaper covers! Carry your Cape Gazette on your travels. Email jamie@capegazette.com a photo and description - don't forget names!