Cape Gazette travels to Germany for the 500th Anniversary of the Reformation
Grace of God Lutheran Church members Barbara and Dave Powers, Carol DeCater, Irish Fisher and Linda Lewis recently traveled to Germany. Here they are pictured catching up on news from back home while on the Trail of Martin Luther when celebrating the 500th Anniversary of the Reformation.
The Traveler Series is sponsored by
Bob & Cathy Cardaneo
302-945-4620
rcardaneo@CruiseOne.com
www.CruiseWithBob.com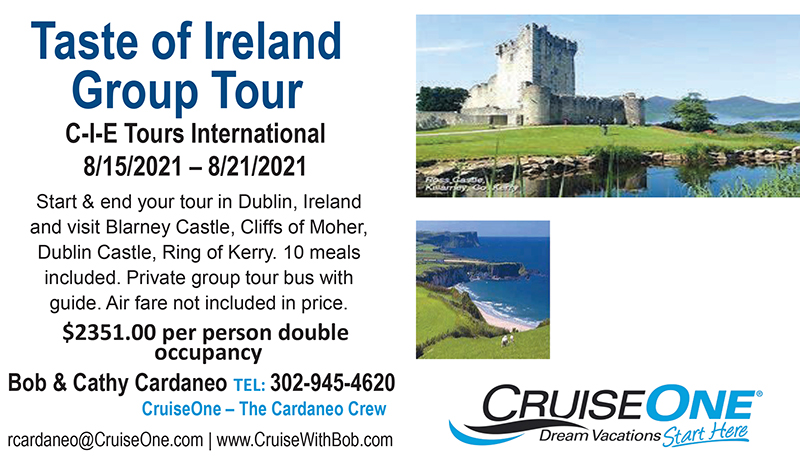 Show fellow Cape Gazette readers just how wide a territory their newspaper covers! Carry your Cape Gazette on your travels. Email jamie@capegazette.com a photo and description - don't forget names!