Feeling right at home with the Gazette
Thanks to the Cape Gazette, newlyweds Katie and Jean Paul Poinen of Nantes, France, were able to enjoy a touch of home with the cover story about July 4 th events in Katie's hometown of Lewes. The newlyweds had planned to be in Lewes for the holiday, but COVID-19 restrictions forced them to postpone their travel plans to the United States.
They hope to be in Lewes next summer to enjoy all the festivities. Katie is the daughter of Ken and Pam Becker of Lewes, and granddaughter of Lucia McConchie of Lewes.
The Traveler Series is sponsored by
Bob & Cathy Cardaneo
302-945-4620
rcardaneo@CruiseOne.com
www.CruiseWithBob.com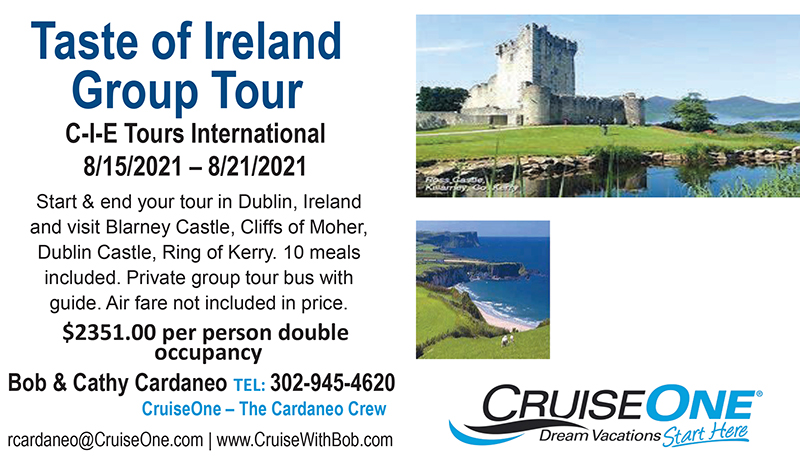 Show fellow Cape Gazette readers just how wide a territory their newspaper covers! Carry your Cape Gazette on your travels. Email jamie@capegazette.com a photo and description - don't forget names!