Wining & dining in Bordeaux with Cape Gazette
The gardens of Chateau Guiraud in the southern Bordeaux region of France is the spot where five couples from the Rehoboth-Lewes area enjoyed reading their Cape Gazette. They wined and dined their way along the left and right bank areas of Bordeaux and also the Basque regions of Spain and France. These wine aficionados were charmed by the countryside, people and of course the du vin! Pictured (l-r) are Douglas Winkelmann, Ray Graff, Ruth Ann Kaufman, Lisa Graff, Mace Cutler, Diane Cutler, Dave Zorb, JoAnn Zorb, Kate McKenzie and Mike Ohr.
The Traveler Series is sponsored by
Bob & Cathy Cardaneo
302-945-4620
rcardaneo@CruiseOne.com
www.CruiseWithBob.com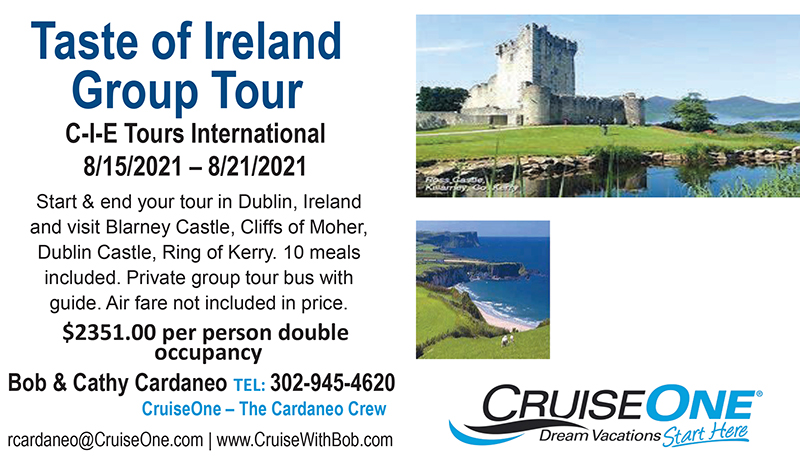 Show fellow Cape Gazette readers just how wide a territory their newspaper covers! Carry your Cape Gazette on your travels. Email jamie@capegazette.com a photo and description - don't forget names!