Couple celebrates anniversary in Borneo with orangutans and the Cape Gazette
Frank & Sally Powell of Lewes recently took a seven-week jaunt through Bali, the Margaret River wine country in southwestern Australia and Darwin in northern Australia. They also visited Penang, Langkawi and Kuala Lumpur in Malaysia and the rainforests in Borneo.
Seeing beautiful orangutans up close in the wild was an unforgettable experience for The Powells.
The food, wines, local colors and aromas made this 30th anniversary trip very special for Frank and Sally. And, of course, the Cape Gazette went along with them and wishes them many more wonderful years of happiness and adventure!
The Traveler Series is sponsored by
Bob & Cathy Cardaneo
302-945-4620
rcardaneo@CruiseOne.com
www.CruiseWithBob.com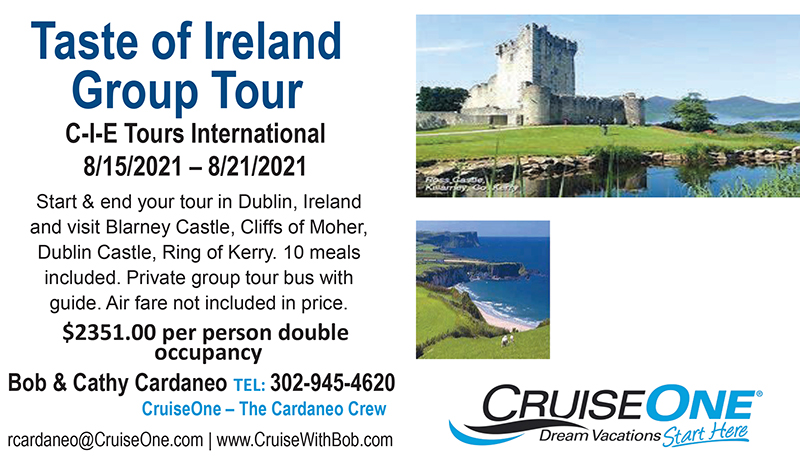 Show fellow Cape Gazette readers just how wide a territory their newspaper covers! Carry your Cape Gazette on your travels. Email jamie@capegazette.com a photo and description - don't forget names!