The Gazette searches for the Northern Lights in Iceland
This fine bunch of Cape Gazette readers recently traveled to Iceland in search of the Northern Lights.
Pictured at the Glacier Lagoon-Jökulsárlón from (l-r) in the front row are Bill Krause, Ellen Barafg, Sarah Casalvera, Peggy McCloskey, Steve Zimmerman and Heide Zimmerman. In the back from (l-r) are Cathy Norberg, Eric Norberg, Brad Cowen. Judy Carton is missing from the photo.
The Traveler Series is sponsored by
Bob & Cathy Cardaneo
302-945-4620
rcardaneo@CruiseOne.com
www.CruiseWithBob.com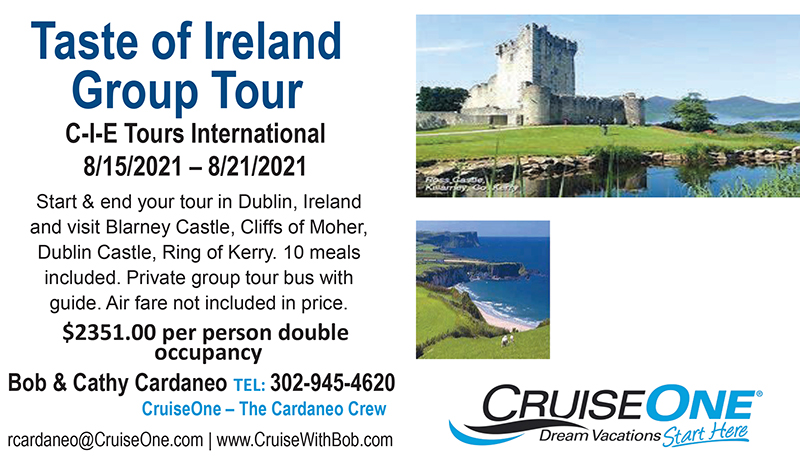 Show fellow Cape Gazette readers just how wide a territory their newspaper covers! Carry your Cape Gazette on your travels. Email jamie@capegazette.com a photo and description - don't forget names!