Losing track of time while reading the Gazette in the Bahamas
Jeff & Cheryl Kitchen recently took a cruise to the Bahamas.
While reading the latest edition of the Cape Gazette from the balcony of their stateroom, they suddenly realized it was time for their land excursion. They set the paper down while scurrying to depart the ship for their bus-to-the-beach in Freeport.
Visiting Freeport was very exciting, but not as exciting as getting back to the balcony to finish reading the paper where they had left off!
The Traveler Series is sponsored by
Bob & Cathy Cardaneo
302-945-4620
rcardaneo@CruiseOne.com
www.CruiseWithBob.com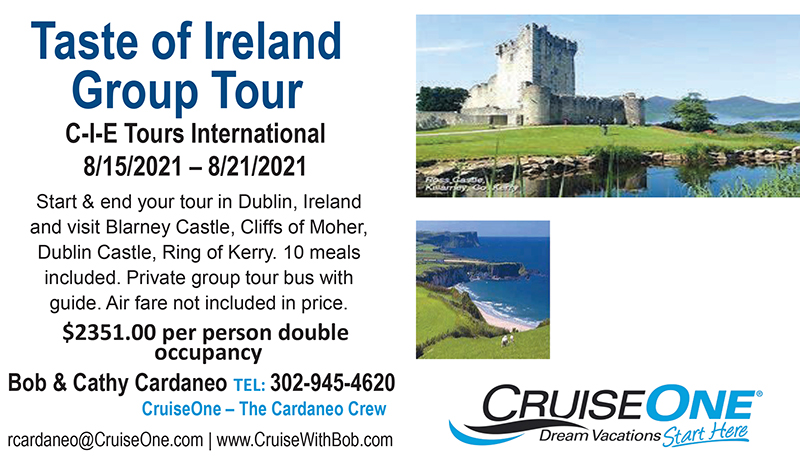 Show fellow Cape Gazette readers just how wide a territory their newspaper covers! Carry your Cape Gazette on your travels. Email jamie@capegazette.com a photo and description - don't forget names!