The penguins enjoy reading the Cape Gazette in Antarctica
Cape Gazette readers Carol Hall of Rehoboth Beach and Bob Moore, formerly of Lewes recently took a fabulous 22-day cruise in South America with stops in Chile, Uruguay, Falkland Islands, Argentina.
The highlight of the trip was 4 days of sailing in Antarctica. Whales, sea lions and penguins abounded, the glaciers were 2000 feet thick at the foot of the mountains 9000 feet high and icebergs the size of cities, along with beautiful small ones with lounging penguins.
In Port Stanley, Falkland Islands, a truly British cultural enclave that is home to the Gentoo penguins. Carol and Bob took complete advantage of exploring and interacting as much as possible with a colony there. Here they are showing the Cape Gazette to the penguins, but does not do justice to the beauty, humor, and complex life of a penguin.
"It was truly a bucket list trip, seeing parts of the world that few do and meeting some wonderful people from all over the world," said Carol.
The Traveler Series is sponsored by
Bob & Cathy Cardaneo
302-945-4620
rcardaneo@CruiseOne.com
www.CruiseWithBob.com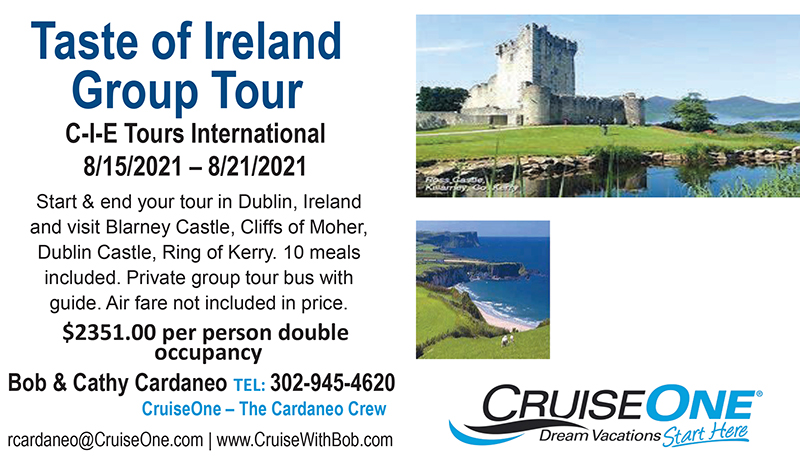 Show fellow Cape Gazette readers just how wide a territory their newspaper covers! Carry your Cape Gazette on your travels. Email jamie@capegazette.com a photo and description - don't forget names!