Reading the Cape Gazette at 1,716 feet in the British Virgin Islands
In March, Dale Franklin of Edgewater Estates in Lewes traveled to Tortola, the largest and most populated of the British Virgin Islands.
He and his family traveled to different islands and snorkeled around the Indians, Caves, Cooper Island, and other beautiful reefs.
This photo was taken the day the family hiked to the highest point (1,716 feet) of the B.V.I's at Mount Sage National Park.
Dale felt on top of the world while reading his favorite newspaper, the Cape Gazette!
The Traveler Series is sponsored by
Bob & Cathy Cardaneo
302-945-4620
rcardaneo@CruiseOne.com
www.CruiseWithBob.com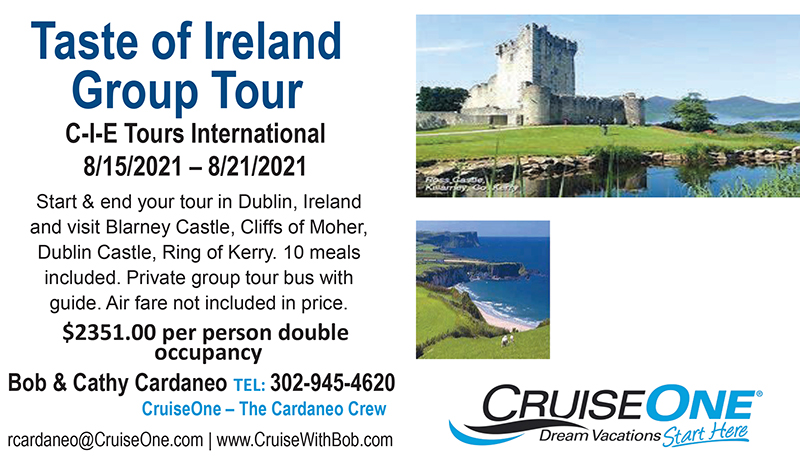 Show fellow Cape Gazette readers just how wide a territory their newspaper covers! Carry your Cape Gazette on your travels. Email jamie@capegazette.com a photo and description - don't forget names!