Reading the Gazette with friends in Akaroa, New Zealand
In March, Cape Gazette readers Henry Weissenberger and his wife, Barbara spent three-and-a-half weeks traveling around New Zealand by car. In Christchurch, they met folks they had met on an Alaskan cruise two years earlier, Kiwi friends Greg & Nicky Timms. Christchurch still shows much devastation from the earthquake that occurred 8 years ago.
They traveled together to Akaroa, a small settlement founded by people from France in 1840. It is located about an hour east of Christchurch on a peninsula formed by an extinct volcano. "It is a beautiful place, now a cruise ship destination," said Henry.
On Friday, March 15, when Henry & Barbara were leaving Christchurch Airport heading to Australia, the horrible Christchurch mosque attacks occurred. It was a very frightening time for them.
Pictured (l-r) are Greg Timms, Henry Weissenberger, Barbara Weissenberger and Nicky Timms.
The Traveler Series is sponsored by
Bob & Cathy Cardaneo
302-945-4620
rcardaneo@CruiseOne.com
www.CruiseWithBob.com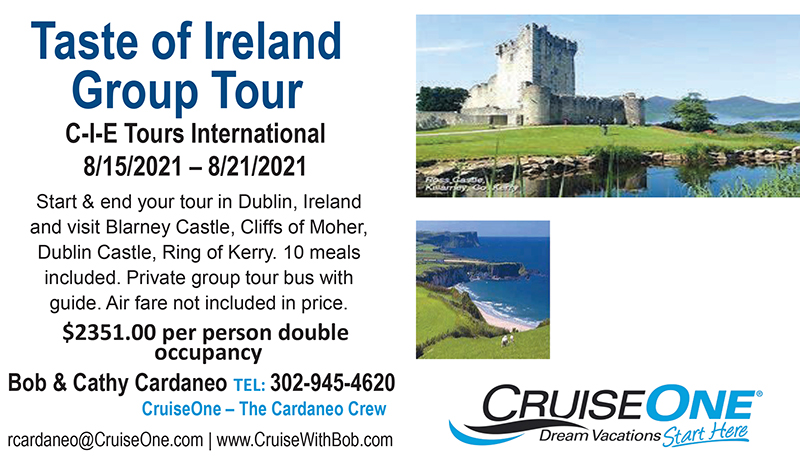 Show fellow Cape Gazette readers just how wide a territory their newspaper covers! Carry your Cape Gazette on your travels. Email jamie@capegazette.com a photo and description - don't forget names!