Reading the Cape Gazette at the most visited landmark in Germany, the Cologne Cathedral
Jeff & Lil Thompson & Joanne & Jeff DiBella, residents of The Ridings at Rehoboth, recently enjoyed a European River Cruise from Amsterdam to Budapest.
While visiting Cologne, Germany they stopped at the Cologne Cathedral to read their favorite newspaper, the Cape Gazette.
According to Wikipedia, the Cologne Cathedral is a renowned monument of German Catholicism and Gothic architecture and was declared a World Heritage Site in 1996. It is Germany's most visited landmark, attracting an average of 20,000 people a day.
The Traveler Series is sponsored by
Bob & Cathy Cardaneo
302-945-4620
rcardaneo@CruiseOne.com
www.CruiseWithBob.com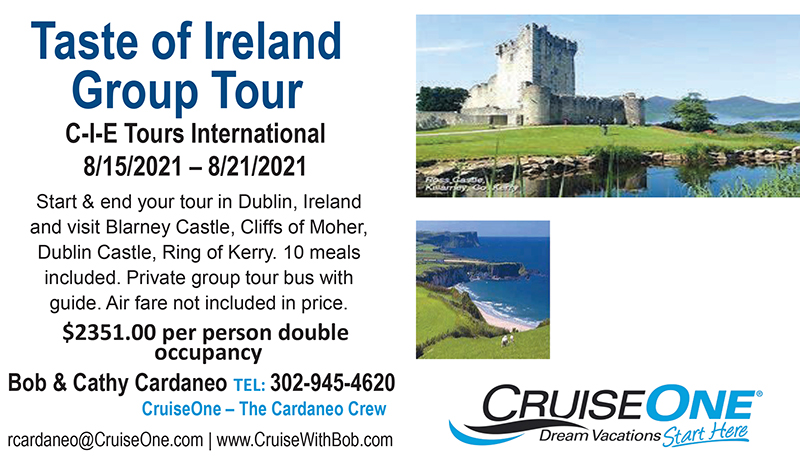 Show fellow Cape Gazette readers just how wide a territory their newspaper covers! Carry your Cape Gazette on your travels. Email jamie@capegazette.com a photo and description - don't forget names!